Distressed Sales In The LBI NJ Real Estate Market
The LBI real estate market has seen a significant increase in both the number of homes sold and the average sales price. With the improvement in home sales, many home buyers have been looking for ways to beat the market and short sales are often viewed as an excellent way to find a deal in the LBI real estate market. For buyers looking to take advantage of distressed sales, it is important to keep in mind these Tips For Buying LBI Real Estate Short Sales.
Click here to search all homes for sale in the Long Beach Island NJ real estate market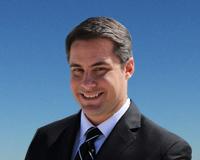 LBI Office 12800 Long Beach Blvd Beach Haven Terrace NJ 08008 I have lived on LBI my entire life and am actually the 4th generation in my family to do so. This have given me a deep knowledge base ....