Determine The Market When Selling Your LBI Home
Long Beach Island New Jersey has a variety of homes in different locations and with different amenities. There are single family homes, condos, duplexes, storm damaged homes, vacant land, tear downs, commercial properties, and storm damaged homes. With so many options available, it is clear that a home will appeal to some buyers and not to others. The trick to selling a home in the LBI NJ real estate market is determining the market for your home on Long Beach Island.
http://www.buylbi.com/lbirealestate/determining-market-home-long-beach-island/

Click here to search all homes for sale in the Long Beach Island NJ real estate market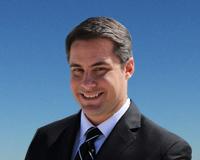 LBI Office 12800 Long Beach Blvd Beach Haven Terrace NJ 08008 I have lived on LBI my entire life and am actually the 4th generation in my family to do so. This have given me a deep knowledge base ....