Designing Extra Space In The LBI NJ Real Estate Market
Very often, I am asked what to do with extra living space when designing a home in the LBI real estate market. With new construction being such a smart investment, we are seeing more and more buyers looking to invest in the area of the LBI market. The most traditional layout of a new home in the LBI real estate market is a reverse living layout with plenty of decks. While deviation from this design can be a major mistake in the market, there is often extra space in a home that can be re-purposed to a functional area. Therefore, understanding what to do with extra rooms in the LBI real estate market can go along way to making a smart investment.
Click here to search all homes for sale in the Long Beach Island NJ real estate market
You May Also Like: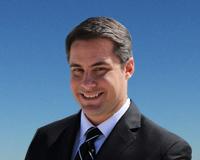 LBI Office 12800 Long Beach Blvd Beach Haven Terrace NJ 08008 I have lived on LBI my entire life and am actually the 4th generation in my family to do so. This have given me a deep knowledge base ....