DISPELLING THE SANDY STORIES AND GETTING THE BEACH BACK TO NORMAL
Hurricane Sandy and Long Beach Island New Jersey
Hurricane Sandy caused massive damage to Long Beach Island and the most of the New Jersey coastline. When Sandy made landfall at the end of October 2012, Long Beach Island had not sustained a major storm impact in over 50 years. While there have been many storms over the years (1992, Hurricane Irene, etc), these storms were far smaller than Hurricane Sandy and their damage was much less by comparison. Luckily for LBI, most of the damage was repaired for Summer 2013 and it was a fairly "normal" summer. While rentals and overall traffic was lower, there was a fun and vibrant summer…and 2014 looks to be even better! Right now, Shaking the Sandy Blues is the most important factor in restoring tourism to the area.
Click here to search all homes for sale in the Long Beach Island NJ real estate market
Related Articles: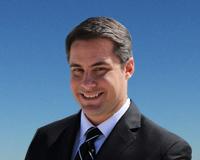 LBI Office 12800 Long Beach Blvd Beach Haven Terrace NJ 08008 I have lived on LBI my entire life and am actually the 4th generation in my family to do so. This have given me a deep knowledge base ....