Current Trends In The LBI NJ Real Estate Market On Long Beach Island
Current Trends in the Long Beach Island Real Estate Market
Between September 1st 2013 and March 1st 2014, the Long Beach Island New Jersey real estate market saw some interesting activity. Sales transactions were broken down as follow:
722 new listings came up for sale in the LBI NJ real estate market
There were a total of 412 price reductions during this period
525 homes were either withdrawn from the market or expired
256 homes went "under contract" on Long Beach Island
231 closings took place on Long Beach Island
Looking at the numbers can tell us some important information. With 722 new listings coming on the market, there is clearly a lot of inventory for buyers to choose from. It is also clear that buyers are taking advantage of this inventory with almost 500 homes either closing or going "under contract" during this time period.

Click here for more information about
Current Trends In The LBI NJ Real Estate Market On Long Beach Island
Related Articles: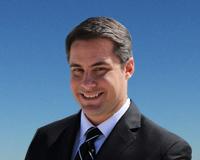 LBI Office 12800 Long Beach Blvd Beach Haven Terrace NJ 08008 I have lived on LBI my entire life and am actually the 4th generation in my family to do so. This have given me a deep knowledge base ....