Credit Scores And Long Beach Island New Jersey Real Estate
The LBI NJ Real Estate Market
There is little doubt that mortgages make up an important part of any real estate market and this is true on Long Beach Island as well. Mortgage interest rates are essential to the long term costs of owning a house in the Long Beach Island real estate market so a buyer should do all they can to ensure that their interest rate is as low as possible. While there are many factors that come into play when determining interest rates on LBI, credit scores are high on the list! Credit Scores and the LBI NJ Real Estate Market should be understood by anyone looking to invest in the LBI real estate market so they can make the best financial investment possible!
Click here to search all homes for sale in the Long Beach Island NJ real estate market
Click here for more information about Credit Scores And Long Beach Island New Jersey Real Estate
Related Articles: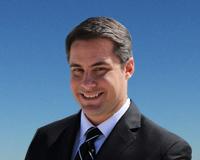 LBI Office 12800 Long Beach Blvd Beach Haven Terrace NJ 08008 I have lived on LBI my entire life and am actually the 4th generation in my family to do so. This have given me a deep knowledge base ....