Common Misconceptions In The LBI Real Estate Market
It is a fair statement to say that most individuals purchase or sell real estate infrequently. In fact, most data points to a real estate transaction taking place approximately once per decade for most people in United States. With such infrequency, it is no surprise that there are a number of real estate misconceptions that can lead to costly mistakes. There are some common Long Beach Island real estate myths that I frequently hear and unfortunately this can lead to a very expensive mistake in the LBI real estate market.
Click here to search all homes for sale in the Long Beach Island NJ real estate market
You May Also Like: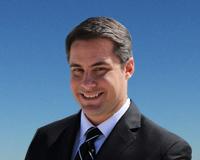 LBI Office 12800 Long Beach Blvd Beach Haven Terrace NJ 08008 I have lived on LBI my entire life and am actually the 4th generation in my family to do so. This have given me a deep knowledge base ....