Cinco De Mayo And The Derby
The Kentucky derby is coming up this weekend!
It is also Cinco de Mayo on Saturday!
So many choices! How do I decide where to go to celebrate?
Grab your best hat! Order that Margarita or that Mint Julep! The choice is yours. Here's a few to consider trying.
1. Nardi's
2. Tucker's
3. Daddy O's
4. Buckalew's
5. Delaware Ave. Oyster House
6. Bistro 14
7. Sea Shell
8. The Engleside
GOOD LUCK CHOOSING! So many good options. Let me know what your first choice is and above all else, stay safe. Don't drink and drive!
#cincodemayo #kentuckyderby #summerrentals #lbifun #njisn'tboring #njadventures #beachhaven #surfsup #lbihomesforsale #lbisellmyhome #just_newjersey #coastaljerseyadventures #njmonthly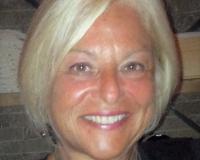 I was born in Brooklyn, NY, Governor's Island! We moved to Piscataway, Weehawken and then to Warren Township in Somerset County where our children were raised. My husband and I have both been v....