Choosing The Right Location For Your Second Home
Long Beach Island offers excellent options for those seeking a second home, vacation destination, or investment property. When purchasing a second home, a home buyer must consider combination of factors to ensure they make the right investment. There are a number of shore towns up and down the coast of New Jersey, each with their own set of pros and cons. Long Beach Island is unique for several reasons, which is why it has remained a popular resort destination for more than 200 years. Understanding why buying on LBI is such a smart move, requires an understanding of the area and its advantages.
Click here to search all homes for sale in the Long Beach Island NJ real estate market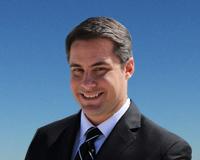 LBI Office 12800 Long Beach Blvd Beach Haven Terrace NJ 08008 I have lived on LBI my entire life and am actually the 4th generation in my family to do so. This have given me a deep knowledge base ....