Cash Offers In The Long Beach Island Real Estate Market
When a home buyer makes an offer for a home in the LBI real estate market, one of the things a seller will consider are the terms associated with the offer. This includes the closing date, any home inspection contingency, and if there is a mortgage associated with the offer. Understanding all-cash offers in the LBI real estate market is therefore an essential component to selling your home on Long Beach Island. An all cash offer can lessen the closing period, which can save you real money on property taxes, insurance costs, mortgage payments, etc. while at the same time removing the obstacles associated with getting a mortgage.
Click here to search all homes for sale in the Long Beach Island NJ real estate market
You May Also Like: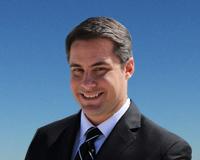 LBI Office 12800 Long Beach Blvd Beach Haven Terrace NJ 08008 I have lived on LBI my entire life and am actually the 4th generation in my family to do so. This have given me a deep knowledge base ....