CONDO SALES ON LONG BEACH ISLAND NEW JERSEY BETWEEN JANUARY 1ST 2014 AND APRIL 1ST 2014
The LBI NJ Real Estate Market
Sales have been increasing in the LBI NJ real estate market on Long Beach Island and as summer 2014 gets closer, activity seems to be staying strong. There are many different property types on Long Beach Island and while single family homes continue to be by far the most active, Condo Sales in the LBI NJ Real Estate Market are active as well! Condos on Long Beach Island come in many different styles and price ranges so they can open up opportunities for buyers that may otherwise not exist in the single family marketplace.
Click here to search all homes for sale in the Long Beach Island NJ real estate market
Related Articles: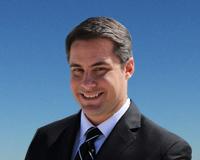 LBI Office 12800 Long Beach Blvd Beach Haven Terrace NJ 08008 I have lived on LBI my entire life and am actually the 4th generation in my family to do so. This have given me a deep knowledge base ....