Buying A Tear Down Or Knock Down On Long Beach Island New Jersey
The LBI Real Estate Market and Tear Downs on LBI
The LBI real estate market on Long Beach offers some excellent opportunities for investment and personal enjoyment as LBI is a world known summer resort destination. One of the best ways to invest in the LBI real estate market is by building a new home on Long Beach Island. Even with Hurricane Sandy, construction costs are still very fair and the aftermath of the storm created some excellent buying opportunities for storm damaged homes and vacant land in the LBI real estate market. While there are excellent prospects for building new homes, a buyer in the LBI real estate market must be knowledgeable when looking at storm damaged homes, tear downs and vacant land on LBI. Buying a Tear Down on Long Beach Island NJ must involve an understanding of local zoning and building codes so as to make sure that their investment in the LBI real estate market is secure.

For more information about Buying A Tear Down Or Knock Down On Long Beach Island New Jersey please visit the link below:

http://www.buylbi.com/lbirealestate/buying-a-tear-down-on-long-beach-island-nj/
Related LBI Real Estate Articles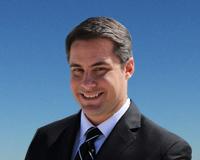 LBI Office 12800 Long Beach Blvd Beach Haven Terrace NJ 08008 I have lived on LBI my entire life and am actually the 4th generation in my family to do so. This have given me a deep knowledge base ....