Buying A House On Long Beach Island
Buying a House on Long Beach Island in the LBI Real Estate Market
Buying a House on Long Beach Island
If you are looking at buying a house on Long Beach Island it is important to understand not only the key components of location, condition and flood insurance rules but also the process itself. Some great examples are:
Attorney review
Contract revisions
Mortgages and financing options
If you can have a good knowledge base about the process of buying a house on Long Beach Island, you will be in a better position in the home search and subsequent offer process.
To learn more about buying a house on Long Beach Island New Jersey visit the link below:
http://www.buylbi.com/lbirealestate/buying-a-house-in-the-lbi-real-estate-market-on-long-beach-island/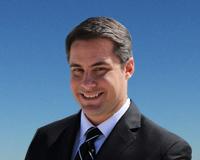 LBI Office 12800 Long Beach Blvd Beach Haven Terrace NJ 08008 I have lived on LBI my entire life and am actually the 4th generation in my family to do so. This have given me a deep knowledge base ....