Buying A Home On Long Beach Island Under 300000
The LBI real estate market has seen a vast improvement in the average sales price since Hurricane Sandy. While many people dream of owning a home at the beach, they feel it is far beyond their financial ability. This may certainly been the case, and if so the very last thing anyone wants to do is purchase a home they cannot afford, however there are opportunities to purchase a vacation property for less than many believe. There are LBI real estate homes under $300,000 that can act as both a vacation and investment property.
Click here to search all homes for sale in the Long Beach Island NJ real estate market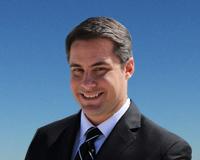 LBI Office 12800 Long Beach Blvd Beach Haven Terrace NJ 08008 I have lived on LBI my entire life and am actually the 4th generation in my family to do so. This have given me a deep knowledge base ....