Beach Replenishment on Long Beach Island NJ
Beach Replenishment and the LBI Real Estate Market
Beach Replenishment involves heavy equipment pumping sand off carefully selected areas of the ocean floor and blowing that sand onto the beach in order to widen the beach and increase the protection of the sand dunes. The process is contracted out to company's who bid on the contract and is performed in conjunction with the Army Core of Engineers. The picture above show a fully replenished beach in Harvey Cedars. A few of the advantages of beach replenishment are:
wider beaches
better dune protection from storms
government assistance should the beaches need extra replenishment
lower costs of flood insurance for some homeowners.
Beach replenishment does have critics who cite the extreme cost (some of which is funded by the town), the impact to the natural beaches and the overall change to the Long Beach Island area.Long Beach Township is actually the third town on Long Beach Island NJt o have the beaches replenished. For more information on building beaches on LBI please visit the link below:

http://www.buylbi.com/lbirealestate/beach-replenishment-on-long-beach-island-nj/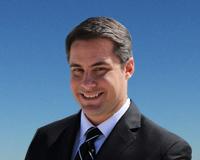 LBI Office 12800 Long Beach Blvd Beach Haven Terrace NJ 08008 I have lived on LBI my entire life and am actually the 4th generation in my family to do so. This have given me a deep knowledge base ....