Brant Beach Real Estate 2016 Third Quarter Sales
The Brant Beach real estate market, which is one of the larger sections of Long Beach Township on Long Beach Island, showed strong activity during the third quarter. Of the 15 single-family homes that sold, there was a healthy mix of new construction and older traditional beach houses. Taken as a whole, Brant Beach real estate 2016 third quarter sales helped to contribute to the upward momentum and investment potential we have seen in the Long Beach Island New Jersey real estate market.
Click here to search all homes for sale in the Long Beach Island NJ real estate market
You May Also Like: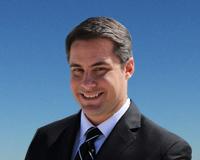 LBI Office 12800 Long Beach Blvd Beach Haven Terrace NJ 08008 I have lived on LBI my entire life and am actually the 4th generation in my family to do so. This have given me a deep knowledge base ....