Beach Haven West View From A Boat
Beach Haven West View from a Boat
What amazes me about the Beach Haven West section of Manahawkin is the view from a boat. When you drive down the streets, you see well-manicured homes that look relatively quiet. Sure, you see people coming and going, biking, jogging; all the telltale signs of a nice community.
It's a totally different view when you drive down the same streets but this time on the water in a boat. This is where all the action is!
It seems as if everyone is outside and eager to give a big wave as you sail by. It's as if you're a part of a big block party, stopping by to say hi to neighbors, having a drink and celebrating the summer sun together. As you move on and eventually move out to the open bay, it's as if you're leaving the quiet streets of your small town and heading out on the open road. When you return home, you are warmly welcomed back into the community with friendly waves. It's a special community to be part of and it must be seen from the water to get the full experience.
If you're considering a move to Beach Haven West in Manahawkin, please take a view from the water. If you don't have a boat, try a kayak or paddleboard.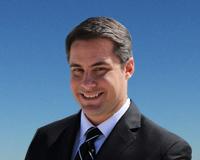 LBI Office 12800 Long Beach Blvd Beach Haven Terrace NJ 08008 I have lived on LBI my entire life and am actually the 4th generation in my family to do so. This have given me a deep knowledge base ....