Beach Haven Terrace And The Long Beach Island New Jersey Real Estate Market 2018
Beach Haven Terrace had a much slower 2018 compared to 2017. Where 2017 showed a total of 22 transactions, 2018 only showed 12. We have seen this kind of variation throughout the LBI real estate market with the overall number of homes sold lower in 2018. In total there were 12 transactions of all property types including single family homes, condominiums, multi-family homes, vacant land and commercial real estate. There were a total of 7 sold single family homes in 2018 with an average price of about $800,000. Homes spent about 187 days on the market on average and sold for 97% of their listing price.
Click here to search all homes for sale in the Long Beach Island NJ real estate market
You May Also Like:
Oceanside LBI New Construction 2018 Sales
Do Year Over Year LBI Real Estate Sales Point To A Slow Market?
LBI Real Estate Prices Reach New Highs
Long Beach Island (LBI) Real Estate Sales Volume
What to Do When Your Long Beach Island Home is Not Selling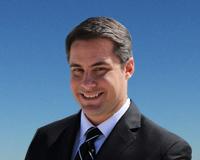 LBI Office 12800 Long Beach Blvd Beach Haven Terrace NJ 08008 I have lived on LBI my entire life and am actually the 4th generation in my family to do so. This have given me a deep knowledge base ....
1 comments in this topic