Beach Haven New Jersey Real Estate Market Update
The LBI NJ Real Estate Market in Beach Haven
The LBI real estate market has seen a major increase in activity compared to a year ago!Hurricane Sandy was surely a factor in this as the Long Beach Island area was effectively shut down for the month of November however it is still very helpful to compare the real estate market and see what progress has been made. On the whole, the entire Long Beach Island and Southern Ocean County area has made a full recovery from the damage caused by Hurricane Sandy and nowhere is this more evident than in the local real estate market. A strong real estate market supports a strong economy and a great way to measure the real estate market is by looking at Single Family Home Sales in Beach Haven.
Click here to search all homes for sale in the Long Beach Island NJ real estate market
Click here for more information about Beach Haven New Jersey Real Estate Market Update
Related Articles: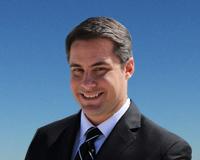 LBI Office 12800 Long Beach Blvd Beach Haven Terrace NJ 08008 I have lived on LBI my entire life and am actually the 4th generation in my family to do so. This have given me a deep knowledge base ....