Beach Haven Gardens FourthQuarter Sales In 2014
Beach Haven Gardens Fourth-Quarter Sales in 2014
Sales of single-family homes in the the Beach Haven Gardens real estate market were as follows:
Four homes sold

The average price of a single-family home was $943,750

Homes spent an average of 312 days on the market
The least expensive homes to sell was 11 W. S. 31st St., which was a three bedroom and one bathroom storm damaged home. 11 W. S. 31st St. sold for $440,000. The most expensive home to sell was 210 E. 28th St. a four bedroom 2 1/2 bathroom single-family oceanfront. This home sold for $1,500,000. The different types of homes sold show how a wide range of buyers are searching for a purchase in the LBI real estate market. There is also a strong supply of homes to meet the needs of buyers.
http://www.buylbi.com/lbirealestate/beach-haven-gardens-fourth-quarter-sales-2014/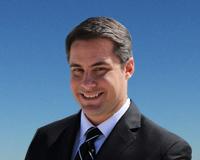 LBI Office 12800 Long Beach Blvd Beach Haven Terrace NJ 08008 I have lived on LBI my entire life and am actually the 4th generation in my family to do so. This have given me a deep knowledge base ....