Beach Haven Gardens And The Long Beach Island LBI Real Estate Market Update 2018
Beach Haven Gardens had a very strong 2018. This section was in fact one of the few that showed higher sales volume compared to 2017 in the Long Beach Island real estate market. There were a total of 18 single family homes and condos sold, 16 of which were single family homes. Looking back to 2017 there were a total of 13 closed single family homes. This shows that buyers are still active in the LBI real estate market and that Beach Haven Gardens continues to be a popular area to consider buying a home.
Click here to search all homes for sale in the Long Beach Island NJ real estate market
You May Also Like:
Barnegat Light 2018 Real Estate Sales
Long Beach Island (LBI) Real Estate Sales Volume
Long Beach Island Waterfront Homes With Pools
LBI Real Estate Prices Reach New Highs
LBI Real Estate Oceanside Home Sales Update January 2019
Long Beach Island Real Estate Tax Appeals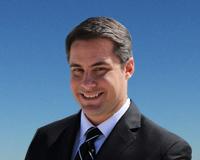 LBI Office 12800 Long Beach Blvd Beach Haven Terrace NJ 08008 I have lived on LBI my entire life and am actually the 4th generation in my family to do so. This have given me a deep knowledge base ....