Beach Haven Crest Real Estate And Long Beach Island New Jersey Real Estate Sales Update
The Long Beach Island real estate market showed impressive growth during the first quarter 2015. Overall, the number of homes sold increased and the average sales price was higher as well. There has been much renewed interest in the LBI real estate market in the wake of Hurricane Sandy, as new construction takes place all over the area. With an abundance of new homes and reinvestment and renovation of existing homes, buyers have been taking advantage of the opportunities that currently exist in the LBI NJ real estate market. Beach Haven Crest Real Estate Transactions in the First Quarter of 2015 reflect these trends and demonstrate the opportunities exist for investors on Long Beach Island.
Click here to search all homes for sale in the Long Beach Island NJ real estate market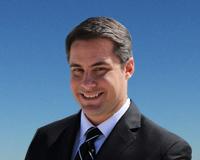 LBI Office 12800 Long Beach Blvd Beach Haven Terrace NJ 08008 I have lived on LBI my entire life and am actually the 4th generation in my family to do so. This have given me a deep knowledge base ....