Bay Beaches On Long Beach Island
LBI is a 18 mile long barrier island off the southern coast of New Jersey. Being a barrier island, Long Beach Island, or LBI as it is known locally, has both ocean and bay access. LBI Bay Beaches offer a nice alternative to the ocean in many ways. Bay beaches are generally protected by lifeguards, as are the ocean beaches, but the water is calmer and usually a few degrees warmer than than the ocean. This can make for a great introduction to the "salt water lifestyle" for young children and toddlers.
Click here to search all homes for sale in the Long Beach Island NJ real estate market
More LBI Real Estate Information:
What Makes a Good Deal in the LBI Real Estate Market
The Risks of Buying a Large Home in the LBI Real Estate Market
Understanding Condominium Common Repairs in the Long Beach Island New Jersey Real Estate Market
What is Included in the Sale of a Home in the Long Beach Island Real Estate Market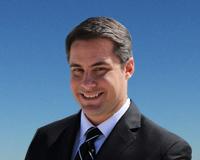 LBI Office 12800 Long Beach Blvd Beach Haven Terrace NJ 08008 I have lived on LBI my entire life and am actually the 4th generation in my family to do so. This have given me a deep knowledge base ....