Barnegat Township Sales Update
It's been a few months since my last update and a lot has happened since.
Sales from March 1st thru May 6th 2013 are as folllows.
51 homes have been sold in Barnegat during this time.
19 Adult Community homes from low as $22,000 in Brighton @ Barnegat to $292,500 in Four Season Mirage.
29 Single Familt homes were sold ranging from $68,000 to $382,500 and that home was on Clifton Avenue.
2 Crosswinds Condo units $73,000 for a 1 bedroom & $118,000 for a 2 bedroom.
2 Whipering Hills Townhomes $232,500 and $249,900 for an end unit with a two car garage.
There were also two Lexington Apts sold.
Currently there are 268 Homes for sale with 89 Under Contract.
Last year same time frames there were 43 homes sold. We are certainly experiencing a robust market again here in Barnegat. If you have thought about moving in or out, now is the time. Buyers are out in full-force and prices are on the upswing.
Good luck!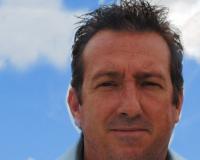 I grew up in Broward County, Florida close to Ft. Lauderdale Beach. Toward the end of my senior year of High School my family moved to Barnegat, New Jersey where I met my wife Maryellen. We have 5 kid....