Barnegat New Jersey Foreclosure List
If you're in the market for a home you'll want to pick up my 16 page eBook on New Jersey Real Estate home buying. It has a section for first time home buyers, cool real estate terms and definitions along with a sample New Jersey Association of Realtors standard contract. This information is completely FREE. There is two ways to get it: one is head on over to
http://facebook.com/barnegatnjhomes
and find the app named "your free booklet". You will be prompted to "like" my page which is filled with great real estate information, tips & tricks, makeover ideas, cool photos and other valuable information. The other is to email me at rsaparitojr@vandykgroup.com and ask for your FREE EBOOK!
Looking for a Foreclosure property in Barnegat...
click here
How about Barnegat waterfront?
click here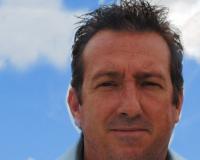 I grew up in Broward County, Florida close to Ft. Lauderdale Beach. Toward the end of my senior year of High School my family moved to Barnegat, New Jersey where I met my wife Maryellen. We have 5 kid....