Barnegat year end sales statistics--
2014 was an average year for sales, nothing big happened. Below are the numbers.
As of today 271 Homes, Condo's, Mobile Homes and alike were sold with the high end price being a new home on Brixam Court for $441,318, down from 317 homes sold in 2013. This number represents a decline of 6.89%.
There were 4 vacant land parcels sold in 2014, up one sale from 2013 with the high number being $170,000 for 1.68 acres along Route 9, close to the corner of Georgetown Blvd.
The big change was in commercial real estate sales. There were 5 buildings sold in 2014, up 4 from 2013. The high price being $355,000 for a building along Route 9.
One thing to be noted...The Van Dyk Group Commercial Real Estate Division was a part of 4 of the 5 sold. So, if you're a business person, and numbers are your thing call me if your interested in selling in 2015.
These sales were found on the Jersey Shore MLS. There may have been private sales, but those numbers are not included in the above sales statistics.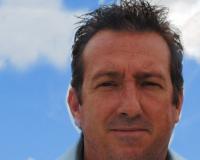 I grew up in Broward County, Florida close to Ft. Lauderdale Beach. Toward the end of my senior year of High School my family moved to Barnegat, New Jersey where I met my wife Maryellen. We have 5 kid....