Barnegat NJ Master Bathroom Makeover Idea
If you're thinking of remodeling your master bathroom here is a tip from the experts at HGTV. Their first note is nothing is too elegant or unusual. Check out the photo I posted of a beautiful bath tub with a fireplace on my business Facebook page.
https://www.facebook.com/barnegatnjhomes
If you'd like more tips, check out HGTV remodeling tips for the master bath.
http://www.hgtv.com/home-improvement/remodeling-tips-for-the-master-bath/index.html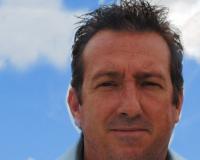 I grew up in Broward County, Florida close to Ft. Lauderdale Beach. Toward the end of my senior year of High School my family moved to Barnegat, New Jersey where I met my wife Maryellen. We have 5 kid....