Barnegat Light NJ Real Estate
Barnegat Light NJ Real Estate
The real estate market in Barnegat Light consists mainly of single family home with a few duplexes and condominiums throughout the town. From about 20th Street to 3rd Street the beaches are very wide and the town offers a free beach buggy ride from the street ends to the water to help in carrying both passengers and beach toys. Real estate values in Barnegat Light tend to be a little higher in the area south of about 20th Street as the beach access is more conventional and a ride is not required.

For more information about the Barnegat Light NJ real estate market, please visit my website below!

http://southernoceanrealestate.com/barnegat-light-nj-long-beach-island-nj-real-estate.html
Related LBI Real Estate Articles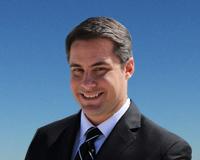 LBI Office 12800 Long Beach Blvd Beach Haven Terrace NJ 08008 I have lived on LBI my entire life and am actually the 4th generation in my family to do so. This have given me a deep knowledge base ....