Barnegat Hosts Thanksgiving Farmers Market
On Sunday, November 18th, Barnegat will host the annual Thanksgiving Farmer's Market from 11:00 a.m. to 4:00 p.m. at Gazebo Park parking lot.
Summer vendors will return with seasonal fruits, vegetables, baked goods, Polish foods, frozen gourmet pastas, crab cakes, holiday greens and decor, according to Ginny Melchiondo, who is the president of the Chamber of Commerce.
The market was held throughout the summer on Thursdays, and was a great success, according to Melchiondo.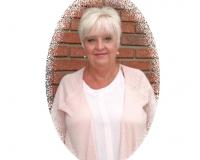 Hello and thank you so much for stopping by my page. I would like to take a moment to introduce myself. I am a resident of Ocean County and offer an extensive knowledge of the area. I have worked in t....