Barnegat Homes Sales Update
Sales for this area have been steady for the last 45 days and below is a recap of it all. Since September 18th, 2012 Barnegat successfully closed 28 homes of which 8 were adult communities.
We had 5 new construction homes, all Walters Homes including 1 of their Whispering Hills Townhomes which sold for $239,504. The other Walters Homes ranged in price from $272,468-$327,239 for a 4 bedroom 2.5 bath with a full basement and 2 car garage.
There were 4 Settlrs Landing Homes ranging from $105,000 (which was $6,000 over list price)-$179,000 for a 4 bedroom 2.5 remodeled Colonial.
Of the 8 adult community homes sold, 3 were in Brighton at Barnegat and the other at Pinewood Estates, both mobile and manufactured homes ranging in price from $11,000-$50,000.
The other homes sold were in neighborhoods of Deer Run, Deer Chase, Timbers, Brookville Manor and, the most expensive home sold in this time period was on Benjamin Court for $380,000.
A bank owned home on Dori Drive sold for $332,500 after being on the market for 276 days and closed on 10/11/2012.
The recent price war I spoke of in my last post was on a Barnegat property which had received multiple offers and did successfully close 10/22/2012 for $163,000.
Barnegat is seeing a big change in real estate so don't wait, come see for yourself!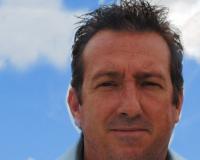 I grew up in Broward County, Florida close to Ft. Lauderdale Beach. Toward the end of my senior year of High School my family moved to Barnegat, New Jersey where I met my wife Maryellen. We have 5 kid....