Barnegat End of Summer Sales Update
If you read my Summer Sales Update dated 8/8/2012 this will fill you in on the sales from August 9th-September 5th, 2012. From 8-9 there were 18 additional homes sold in Barnegat, down only 1 sale from the same dates one year ago.
8 of 18 were adult community homes selling in range from a 2 bedroom mobile home in Pinewood estates for $24,000, to a 3 bedroom 3 bath in Heritage Point for $305,000. There was an AFFORDABLE HOUSING SALE IN THE FOUR SEASONS MIRAGE for $76,323. This sale was goverened by the State laws for affordable housing.
Of the remaining 10 homes 2 were newly constructed, one of Walters Homes and the other from Ryan Homes. The last 8 were downtown Barnegat, Settlers Landing, Brookville Manor (not Old Brookvile Road) and Pebble Beach. Only one home sold in this time frame was a waterfront home and it sold for $242,000.
When I look back one, two or three years ago, we have clearly overcome the worst of real estate and that we can now look forward to better times. Prices may have come down, and may still come down a small percentage, but the buyers are out and buying.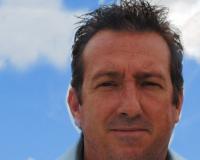 I grew up in Broward County, Florida close to Ft. Lauderdale Beach. Toward the end of my senior year of High School my family moved to Barnegat, New Jersey where I met my wife Maryellen. We have 5 kid....