BUSINESSES FOR SALE ON LONG BEACH ISLAND
Commercial real estate on Long Beach Island offers some great opportunities, but also requires a careful understanding of the current market trends. Of the different areas of the LBI real estate market, such as single family homes, condos and vacant land, commercial real estate tends to show the least amount of activity as the pool of buyers is smaller than it is for the residential areas of the market. Commercial real estate can however offer a unique chance to live and work at the beach and for many, is the realization of a wonderful dream. Commercial real estate can be divided into two categories: the physical real estate including the land and the building and the business currently in operation (if any). Placing a value on each part takes time and an understanding of businesses for sale on Long Beach Island.
Click here to search all homes for sale in the Long Beach Island NJ real estate market

Related Articles: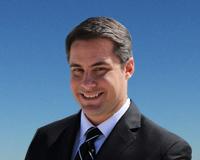 LBI Office 12800 Long Beach Blvd Beach Haven Terrace NJ 08008 I have lived on LBI my entire life and am actually the 4th generation in my family to do so. This have given me a deep knowledge base ....