All About Long Beach Island Nj
LBI or "Long Beach Island" has offered family fun for over 200 years! Long Beach Island New Jersey provides a rich history and a legacy of family memories. From the beautiful white sand beaches to the fun family attractions, read on to learn more about LBI NJ.
LBI History
Long Beach Island was first scouted by Danish explorers in the mid 1600's and in fact, the name "Barnegat" is a loose translation meaning, "inlet of the breakers". The LBI area at that time was inhabited by Native Americans who were drawn to the area for the rich hunting and fishing.
During the 19th Century Long Beach Island began to gain fame as a summer resort destination. Tourism was given a boost when a rail line was installed making getting to and from Long Beach Island fast and easy. The town of Beach Haven quickly grew to including many stores, restaurants and elegant hotels such as The Baldwin which rivaled anything in New York City.
During the 20th Century LBI continued to grow as a residential area and housing spread to other areas of the Island. Many of the towns and sections we know today borrow their name from Beach Haven to play off the popularity of the area (North Beach Haven, Beach Haven Terrace, etc).
Today LBI is known as a family beach resort with a friendly and clean environment. LBI has been featured on many nationally televised programs highlighting the area and the real estate marketing including shows on HGTV and the Food Network.
Click here to search all homes for sale in the Long Beach Island NJ real estate market
You May Also Like: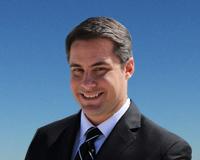 LBI Office 12800 Long Beach Blvd Beach Haven Terrace NJ 08008 I have lived on LBI my entire life and am actually the 4th generation in my family to do so. This have given me a deep knowledge base ....