Advice From A Local LBI Real Estate Agent For Buyers
Buying a second home or investment property in the Long Beach Island real estate market is the realization of a dream for many people. The most common reason individuals or families will purchase a second home are for future use, a vacation getaway, or immediate rental income. Real estate is a major investment and homes on Long Beach Island are certainly not cheap! There are also special conditions like flood insurance which must be taken into account. These nuances of the LBI real estate market can literally cost thousands of dollars each year in wasted income if they are not understand and handled correctly. Here we will look at four of the most common areas of buying a second home in the Long Beach Island real estate market that should be understood to make your investment in the LBI real estate market successful.
Click here to search all homes for sale in the Long Beach Island NJ real estate market
You May Also Like:
LBI Real Estate Adjustable Rate Mortgage
Five Tips For Buying LBI Real Estate
Buy Under Budget on Long Beach Island
LBI Real Estate Selling Advice
LBI Real Estate Can Be A Safer Investment
Understanding Condominium Common Repairs in the Long Beach Island New Jersey Real Estate Market
LBI Real Estate Acceleration Clause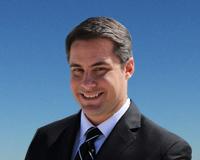 LBI Office 12800 Long Beach Blvd Beach Haven Terrace NJ 08008 I have lived on LBI my entire life and am actually the 4th generation in my family to do so. This have given me a deep knowledge base ....