Adult Community Heritage Bay Barnegat
If you'd like more information about adult communities in
Barnegat
read below.
If your looking for an adult community home,
Barnegat
has lots to offer.
Barnegat
has 5 communities all offering something different. Below is a short list of developments and options offered at each.
1. Pheasant Run- The oldest in town. This development offer a mature landscape, outdoor pool and clubhouse. Prices are on stable and inventory is low.
2. Heritage Bay - Sister development to Heritage Point, a newer larger development with newer style homes. Heritage Bay also has an outdoor pool, clubhouse and semi-mature lanscape.
3. Horizons at
Barnegat
- A now defunct Kara Homes development. With 200+/- homes this development has an outdoor pool, clubhouse, bocce and semi-mature landscaping.
4. Four Seasons at Mirage
Barnegat
- A KHov Development. With 1300+/- homes in this development there is a indoor & outdoor pool, tennis courts, bocce, clubhouse with weight room, craft rooms, and much more.
5. Heritage Point - The newest most upscale development in town. Heritage Point will have approximately the same as Four Seasons Mirage, just not gated as like the mirage. Heritage Point has 2 clubhouses.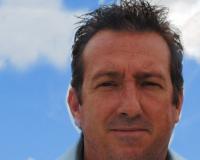 I grew up in Broward County, Florida close to Ft. Lauderdale Beach. Toward the end of my senior year of High School my family moved to Barnegat, New Jersey where I met my wife Maryellen. We have 5 kid....