Administrative Changes For Barnegat School District
Administrators with the Barnegat Board of Education will meet with parents and students to discuss some planned administrative changes at 6:30 p.m. Monday, Aug. 27 at the Russell O. Brackman School.
According to Superintendent Karen Wood, Dr. Joseph Saxton will be moving from the High School to the Robert L. Horbelt Elementary School, and Stephen Nichol will be moving from Russell O. Brackman Middle School to the High School. Scott Kiewe will move to a special education position. The moves will leave a vacancy in the middle school's top spot, which is set to be posted early next week.
Wood attributed the moves to some of the initiatives that have been posed by Governor Chris Christie's administration, specifically those relating to the Teacher Effectiveness and Accountability for the Children of New Jersey Act passed by the Legislature earlier this month. She said the passage of that legislation means teachers and administrators will now undergo effectiveness evaluations, and in her opinion, she said, merit pay may not be far behind. As such, the Board needed to make some changes in administration to better prepare all of the schools for those types of evaluations, Wood said.
"Dr. Saxton fits the needs of Horbelt School," Wood said. "Horbelt is diverse in population, and we are seeing a bit of a cultural shift at Horbelt, especially since there has been additional housing here in Barnegat, which will impact this school over the next few years." She said that the Horbelt school will likely have to add teachers and classes, and given Saxton's experience in the high school, the board felt he would be a good fit there. She also said as a former language arts teacher, his literacy background will be an asset in terms of preparation for standardized tests.
Speaking on Nichol's contribution to the High School, Wood said it will be obvious, in that he is already familiar with the entire student body. "He is knowledgable in that he is a very fair person, he's approachable, he's part of this community, and his presence will ease the transition from 8th to 9th grade."
She noted that since there are two vice principals in the middle school, she is "confident" they will adopt a coleadership model, until a principal can be found.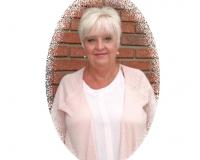 Hello and thank you so much for stopping by my page. I would like to take a moment to introduce myself. I am a resident of Ocean County and offer an extensive knowledge of the area. I have worked in t....