APRIL 2014 UPDATE ON THE COMMERCIAL REAL ESTATE MARKET ON LBI NJ
The Real Estate Market on Long Beach Island New Jersey
The LBI NJ real estate market is comprised of several different types of properties. By far the most active (in terms of overall number of units sold) is single family homes followed by duplexes and then condos. Commercial real estate tends to show an overall lower number of units sold however it is still an area of great significance to the Long Beach Island economy and the LBI NJ real estate market. Therefore, it is important to understand the commercial real estate market on LBI.
Click here to search all homes for sale in the Long Beach Island NJ real estate market
Related Articles: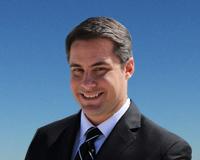 LBI Office 12800 Long Beach Blvd Beach Haven Terrace NJ 08008 I have lived on LBI my entire life and am actually the 4th generation in my family to do so. This have given me a deep knowledge base ....