ADVICE ON HOW TO SELECT THE RIGHT AGENT TO SELL YOUR HOME ON LONG BEACH ISLAND
Selling a Home on Long Beach Island
Many home sellers get off on the wrong foot when listing their property for sale. According to the National Association of Realtors, almost 70% of sellers hire the first agent they speak with and base their decision on two factors: The real estate agent's personality and the suggested price. Either of these factors can be dangerous by themselves but together, they can lead to a very costly mistake! There is an unfortunate process called "buying a listing" by which an agent will promise a very high sales price simply to get the listing and then reduce the price several times. The problem with this is, a home is most attractive to buyers when it is new on the market and by overpricing a listing from the start, many sellers miss out on their best window of opportunity (thereby causing the home to sell at a lower net price). There are a few tips for selecting the right agency to sell your LBI home that can help you avoid these mistakes and sell your property in the Long Beach Island real estate market!
Click here to search all homes for sale in the Long Beach Island NJ real estate market
Related Articles: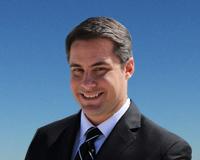 LBI Office 12800 Long Beach Blvd Beach Haven Terrace NJ 08008 I have lived on LBI my entire life and am actually the 4th generation in my family to do so. This have given me a deep knowledge base ....