A Look At When The Most Homes Came On The Market In 2014
2014 was one of the best years of the LBI real estate market we have seen for some time. The overall number of homes sold in the average sales price for both higher. The damage caused by Hurricane Sandy has mostly been repaired, and many of the small traditional Beach homes have been replaced by large new construction. This is helped to increase the overall property values in the area. When looking to buy a home in the LBI real estate market, is very helpful to understand current market trends. One of the best, and most important, metrics to use are thenumber of new listings that come on the market in any given month. 2014's LBI Real Estate New Listing Activity shows some very interesting trends which can help to guide a buyers decision-making process in 2015.
Click here to search all homes for sale in the Long Beach Island NJ real estate market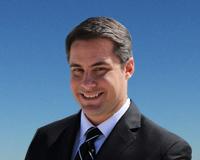 LBI Office 12800 Long Beach Blvd Beach Haven Terrace NJ 08008 I have lived on LBI my entire life and am actually the 4th generation in my family to do so. This have given me a deep knowledge base ....