A Look At New Listings And ReListed Homes On Long Beach Island
The LBI real estate market can be an excellent investment opportunity or summer vacation destination. Like any substantial investment, it is important to understand the current market trends and the factors that go into determining the correct price. One metric used to determine the value of a home is the amount of time a property spends on the market. This is be very important as a home that can take longer to sell now can be more difficult to offload in the future (thus reducing the long-term investment potential). Therefore, before buying a home on Long Beach Island, it is important to understand how new are new LBI real estate listings?
Click here to search all homes for sale in the Long Beach Island NJ real estate market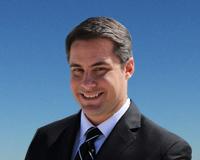 LBI Office 12800 Long Beach Blvd Beach Haven Terrace NJ 08008 I have lived on LBI my entire life and am actually the 4th generation in my family to do so. This have given me a deep knowledge base ....