A Helpful Way To Lower A Mortgage Payment
Years ago many home buyers took advantage of what was known as an 80-10-10, 80-15-5 and even an 80-20. In case you're not familiar with that, if a buyer had less than 20% to put down the lender would offer a second mortgage in order for the borrower to avoid paying private mortgage insurance. Since then, home values have dropped and even though many programs were created to help people refinance their first mortgage nothing really addressed the second mortgage. These second mortgages could have high interest rates or even be an interest only payment which could be frustrating because as the borrower you can feel like you'll never to be able to have it paid in full.

There are ways to help. Currently, some lenders can offer a refinance where I can combine the balances on the first and second up to 90% LTV and the borrower would not be required to pay PMI. If you feel like you or anyone you know can benefit from this they contact information for Len Herbert is below and he would be happy to talk and see if it can work.
Being able to combine the two loans into one without having to pay PMI would be a huge relief for so many.
Len Herbert
Branch Manager Advisors Mortgage Group, LLC
NMLS # 442515
Len Herbert
128 Bartlett Ave. Suite C
West Creek
, NJ 08092
c 732-684-5771
f 732-298-6146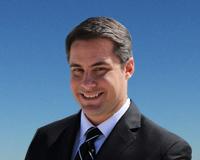 LBI Office 12800 Long Beach Blvd Beach Haven Terrace NJ 08008 I have lived on LBI my entire life and am actually the 4th generation in my family to do so. This have given me a deep knowledge base ....