Do you have dents in your carpet? REMOVE THEM!
Here's a good household tip for you…
I don't know about you, but when I move furniture and see deep dents or depressions in my carpet, it bugs me!
Here's what to do…Use a couple of ice cubes on the spot to raise up the fibers. Let the ice melt and allow the spot to dry. Once it dries, run the vacuum over it and the pile should come back up. If the furniture has been in the same spot for a long time, you may have to repeat the steps a couple times.
Best of luck!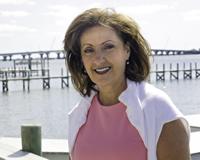 I grew up in Bergen County, New Jersey across the Hudson River from New York City. My husband, Dennis, and I raised our two children there. As soon as the kids were finished with school, Dennis and I ....