If you ever worry about where your food comes from, or what kind of chemicals might have been put in or on it, growing your own is a great solution. Plus, you won't be spending all your cash on organic produce from Whole Foods anymore.
But don't worry, you don't have to give up attractive landscaping—an edible garden can look good, too!
To transform your garden into a land of bounty, think of swapping your pretty-but-useless ornamental plants for edible ones. Instead of ornamental hedges around the sides, use apple or citrus trees. You can train them to grow against a wall by tying them to a frame .

Beneath those trees, also along the edge of the garden, you can use blueberries or raspberries as ground cover.
If you have a fence, you can coax a vine to run across it. Passionflower vine has one of the most incredible flowers on it you can imagine.
To fill it all in, think about plants that will deliver the shape, color, and texture that you want in the garden—and, of course, what you like to eat. The blue flowers of sage add an unusual color, and chives add texture.
Heirloom tomatoes, especially compact varieties, are great.
Parsley makes a fantastic border for garden beds, and it can be clipped into a replacement for boxwood. You can interplant parsley with marigold, which has vivid color and also deters pests. Kale is another good border plant, with a more dramatic dark leaf.

Easiest edible plants for beginning gardeners
Pumpkins: You can pretty much plant and then forget about them.
Zucchini: Same as pumpkins, but don't forget them for too long, or you'll wind up with giant blimplike objects on the vine—and have to face weeks and weeks of zucchini bread.
Tomatoes: Easy to grow in containers or beds and much cheaper than buying heirlooms at the farmers market.
Rosemary: The upright type is great for borders, while the trailing type works well in windowboxes, spilling out to soften hard lines.
You don't have to have a lot of space for an edible garden, although you probably won't be able to feed a family of four off a container garden.
Find Ocean County homes for sale here.
For more information and personalized service, Call or Text me at 732-887-4689
contents of article courtesy of HGTV.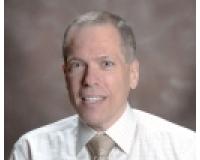 I grew up in Union County and moved to Long Beach Island in 2003. I loved living here so much that I got my real estate license in 2004 and have since helped many other people enjoy living and vacati....