A Flood Zones V Flood Zones Long Beach Island
Learn about A flood zones, V flood zones, Long Beach Island and the LBI NJ real estate market. Knowing your flood zone is very important when determining flood insurance rates after Hurricane Sandy. Different flood zones have different requirements which can impact the cost of flood insurance.
There are three flood zones on Long Beach Island. They are:
A flood zone on LBI

V flood zone on LBI

X flood zone on LBI
Most of Long Beach Island is in the "A" flood zone. Homes in the "A" zone will typically see lower rates, as they are considered to be less risky. The "V" zone is considered to be one of the worst zones, as it runs the risk of sustaining a direct wave impact of 3 feet or higher (according to FEMA). Therefore, flood insurance rates tend to be higher in a "V" zone as compared to the "A" zone. There are strict building codes that must be followed when building in the "V" zone. Typically, 'V" zones are limited to the oceanfront and some bayfront areas. The "X" zone is the best zone to be in on LBI! Homes in the "X" zone may not require flood insurance as they are considered to be "safe". These areas tend to be on the oceanside in South Beach Haven and suffered no damage from Hurricane Sandy.
Click here to search all homes for sale in the Long Beach Island NJ real estate market
You May Also Like: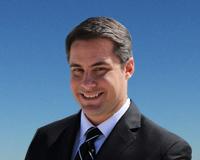 LBI Office 12800 Long Beach Blvd Beach Haven Terrace NJ 08008 I have lived on LBI my entire life and am actually the 4th generation in my family to do so. This have given me a deep knowledge base ....