6 Ways To Avoid Mortgage Relief Scams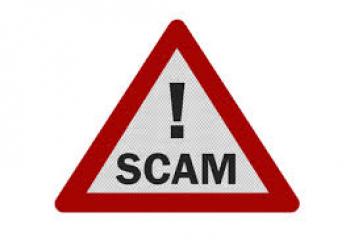 If you fall behind on your mortgage payments, desperation may begin to seep in. And if you're desperate, there are thieves and swindlers ready to take advantage of your situation.

While the government actively hunts down and prosecutes mortgage scammers, new ones pop up all the time.
Don't rely on law enforcement as your sole protector: When it comes to dodging mortgage relief scams, it helps to have some common sense.
1. Don't Pay Upfront Fees
If a mortgage company asks you to pay an upfront fee for a service yet to be rendered, hang up the phone or walk out of the office. In many cases, it's illegal for a company or a person providing legal advice to collect upfront payment.
For example, lawyers can only collect a fee if they're licensed in the state where you live or where your home is. Other companies may promise a service but then never fulfill it.
That's what happened to customers of eight bottom-feeding companies, which scammed over $25 million from consumers in illegal upfront fees.
2. There's No Such Thing as a Guarantee
Many scammers will say a loan modification is "guaranteed" if you use their service. But a guarantee is impossible.
Loan modifications must be approved by your lender—there's no way for a so-called expert to know that your modification will be approved.
3. Beware Solicitors
If a lawyer or a company cold-calls or emails you with a service and are pushy about it, chances are it's one of the mortgage relief scams.Scamming companies and lawyers are eager to lock you into a contract and bilk you for all you're worth.
4. Don't Stop or Change Payments
Some companies will actually try to get you to redirect your mortgage payments to them. Others may try to convince you to stop paying your mortgage altogether. This is a ruse to part you from your cash and your home—or both.

If you are in danger of foreclosure, contact your lender immediately and establish open lines of communication. If you need further assistance, speak to a Housing and Urban Development (HUD) counselor. When you're financially strapped, they can provide assistance for free.
5. Only Work With Approved Agencies
Setting up fake agencies with vaguely official names or selling help to apply for government programs is another common mortgage relief scam.
One mortgage company scammed more than 8,000 customers by charging them for "help" in applying to a government program—which was readily available to apply to for free online.
6. Never Surrender a Title
Your title is the legal right to your home. Some scammers might try to get you to sign it over to them, with the promise of you being able to buy it back in the future—or to have you enter into a rent-to-buy agreement.
With the title in their hand, a scammer can raise the rent so high, you can't afford it. Or they can take your rent and not pay the mortgage, so when the bank closes on the house, you're evicted.
If foreclosure is looming, talk to your lender first, as there may be assistance programs available. For example, one widely available program available for homeowners who purchased a house before 2009 is the Home Affordable Modification Program (HAMP). Even if you aren't eligible for HAMP, there may be more options before foreclosure. Speak with your lender.
For more information Call or Text me at 732-887-4689.
Search for homes at
rpileggi.vandykrealestate.com
. For personalized service Text or Call me at 732-887-4689.
Info courtesy of
realtor.com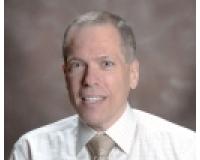 I grew up in Union County and moved to Long Beach Island in 2003. I loved living here so much that I got my real estate license in 2004 and have since helped many other people enjoy living and vacati....