441 Main Street Barnegat New Jersey
One thing you don't hear much of is the commercial real estate industry. Well I'm here to give you an update! In the past 24 months Ocean County sold or leased 60 properties. Some of the notable sales are below.
101 Baltic Avenue Waretown $647,500 originally listed for sale at $1,295,000 SOLD 5/17/2013 for $647,500!
901 N Bay Ave , Beach Haven Borough originally listed at $995,000 SOLD 10/17/2012 $925,000

9 Mule Road Toms River originally listed at $275,000 SOLD 5/22/2013 $285,000
If you'd like to see a list of business opportunities for sale or lease
click here

This is a video of a commercial property currently for sale in Barnegat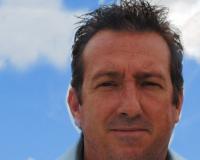 I grew up in Broward County, Florida close to Ft. Lauderdale Beach. Toward the end of my senior year of High School my family moved to Barnegat, New Jersey where I met my wife Maryellen. We have 5 kid....