20th Annual Haskell Classic Car Show
20 years has come, its an amazing day of different types of "horses". There is "real horsepower"
with the Haskell,
and then you have classic cars with lots of horsepower too! This is a fun event with music from your favorite radio host Big Joe Henry at 101.5 FM.
Gates open 11:30 am, first race 12:50 pm. Grandstand admission is just $3 and grants access to the Car Show. Also, if you're a "GROUPON" person here is a link to a good deal for this race ...... look for me, the guy with the Van Dyk Group shirt

Happy Motoring!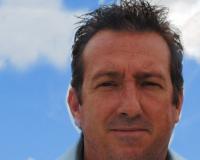 I grew up in Broward County, Florida close to Ft. Lauderdale Beach. Toward the end of my senior year of High School my family moved to Barnegat, New Jersey where I met my wife Maryellen. We have 5 kid....