Italian Festival and Columbus Day Parade
Seaside Italian Festival and Columbus Day Parade
Friday, Saturday, Sunday October 7th -9th
The Italian festival features performers straight from Italy. Savor a weekend of delectable Italian specialties, arts and crafts, entertainment, and a parade that is bound to delight young and old alike. The festival begins Friday at 4:00 p.m. and continues through Sunday. The Columbus Day Parade starts at 1:00 pm Sunday on the Boulevard.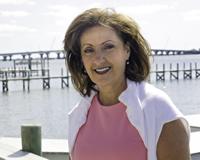 I grew up in Bergen County, New Jersey across the Hudson River from New York City. My husband, Dennis, and I raised our two children there. As soon as the kids were finished with school, Dennis and I ....