2015 Beach Replenishment On Long Beach Island New Jersey
Long Beach Island Beach Replenishment
Beach replenishment is a project that takes place along many coastal areas in both New Jersey . The objective of beach replenishment is to create a wider beach and a strong do system that will be more resistant to storms and hurricanes. Some areas of Long Beach Island have already had beach replenishment projects take place, such as Surf City, Harvey Cedars, and northern sections of Brant Beach in Long Beach Township. The beach replenishment projects proved their worth and Hurricane Sandy as these areas suffered less damage than they would have had beach replenishment projects not been in place. While there are some opponents to the beach replenishment projects, the majority of residents on Long Beach Island support the endeavor. Recently, a Long Beach Island beach replenishment update was published that highlights the future of this project.
Click here to search all homes for sale in the Long Beach Island NJ real estate market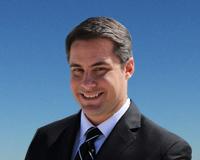 LBI Office 12800 Long Beach Blvd Beach Haven Terrace NJ 08008 I have lived on LBI my entire life and am actually the 4th generation in my family to do so. This have given me a deep knowledge base ....