2014 Philadelphia Flower Show
The show is an annual must see event at the Pennsylvania Convention Center in March. It is the worlds oldest and largest indoor flower show, attracting more than 260,000 people annually. The show features large-scale garden's, elaborate landscapes, and over-the=top floral creations.
Visitors to the Philadelphia flower show are treated to fabulous design, live entertainment, culinary demonstrations, gardening how to workshops, and lectures by experts.
The show opens on Saturday March 1, 2014 and will close on Sunday, March 9. This year's theme is "ART culture" showing the connection between art and plants. You may purchase your tickets online in advance. theflowershow.com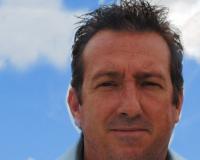 I grew up in Broward County, Florida close to Ft. Lauderdale Beach. Toward the end of my senior year of High School my family moved to Barnegat, New Jersey where I met my wife Maryellen. We have 5 kid....